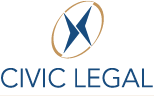 Civic Legal is delighted to announce that Shirley Feng will be joining our Local Government/Commercial Litigation Team as a Senior Associate on 8 March 2023.
Shirley graduated with a double degree in Law and Commerce from the Australian National University. She was admitted to practice in Western Australia in March 2012.
Shirley practises in general commercial litigation. She has experience in contract, estate and property disputes, with a particular interest in Native Title law.
Managing Principal, Anthony Quahe, says: "We are very excited about welcoming Shirley to Civic Legal. She will add to the capabilities of our firm as we continue to increase our footprint in the government and not-for-profit sectors."