Pro Bono and Community Engagement
Civic Legal is happy to support not-for-profit groups who do work for disadvantaged and marginalised people.
The Salvation Army
Civic Legal was proud to support the Salvation Army by providing pro bono legal services at Wills Days.
Camp Kulin
Civic Legal has been a proud supporter of the Teen Leadership Camps, run by Camp Kulin.
Camp Kulin was a nationally-recognised program which supported children, some of whom had been affected by trauma situations such as domestic violence, torture situations and suicide bereavement. The program taught them essential life skills such as trust self-confidence, anger management, communication and perseverance. These skills helped them move on from what they have experienced.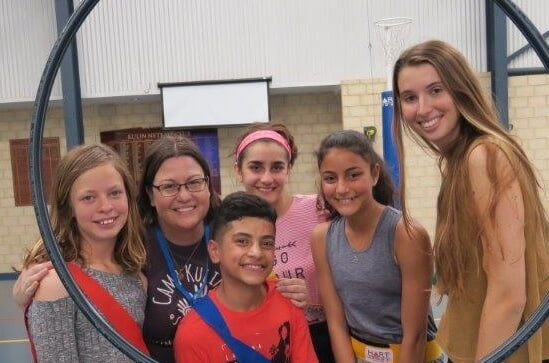 Pictured: Melanie Fraser (Civic Legal) with Tanya Dupagne and students on the Camp Kulin Teen Leadership Camp in October 2018.