Pro Bono and Community Engagement
Pro Bono
We care about our pro bono practice and are proud of our support for not-for-profit groups. We have actively sought opportunities to partner with organisations to provide pro bono legal advice and to effectively support community groups.
The firm considers requests to complete pro bono work through Law Access, community legal centres and the general public.
You can find a summary of our pro bono policy below. This includes our definition of pro bono work and criteria for assessing potential pro bono matters.
You can also find the specific types of legal services that can be undertaken on a pro bono basis here.
The Salvation Army
Civic Legal is proud to support the Salvation Army by providing pro bono legal services at Wills Days. We recognise that as lawyers, we have unique skills that we can use to contribute in a meaningful way to the community members that need it most.
Camp Kulin
We are a Silver Sponsor of the Camp Kulin Corrigin Reach Program. Camp Kulin is a nationally-recognised program which supports children's mental health through life skills such as leadership, respect, trust and self-confidence. Its Reach program provides one-on-one and small group mentoring, as well as before and after school activities, classroom support, weekend activities, teacher support and links to essential services for students in kindergarten to Year 10.
Find out more about Camp Kulin here.
---
"The recent funding announcement from Civic Legal means the program will be able to continue, providing essential support to students and staff."
Tanya Dupagne
Manager, Camp Kulin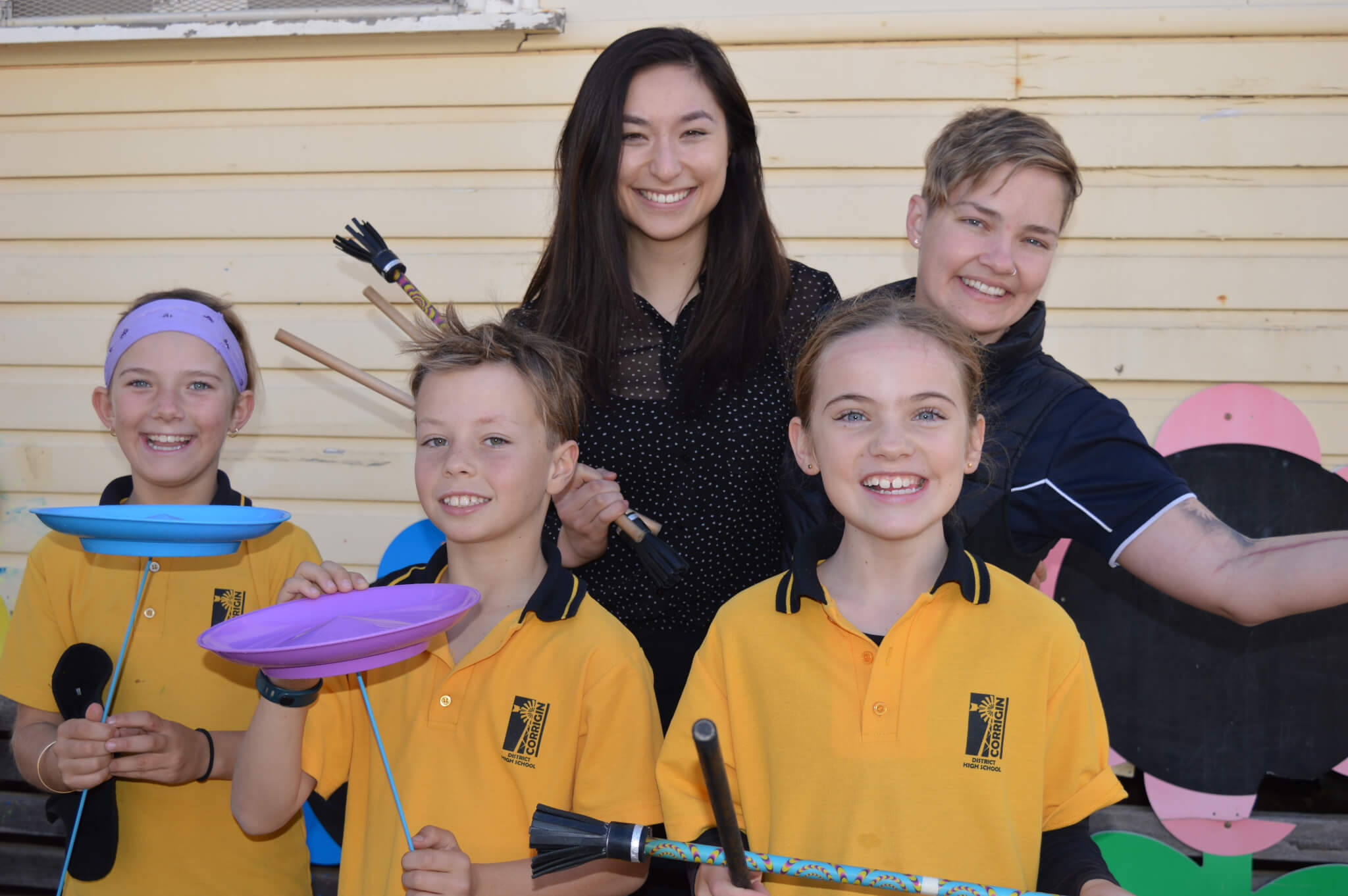 Pictured: Sasha Quahe (Civic Legal) with Lenné Wilson (Camp Kulin), Montana Dunlop, Zach Courboules and Grace Doney.