Image: Shutterstock/ChameleonsEye
In December 2022, the High Court unanimously dismissed Western Power's appeal in the Parkerville Bushfire litigation, bringing an end to complex and extensively litigated proceedings.
WA firm Civic Legal represented a major insurer in some 100 or so subrogated claims by its insureds against Western Power and the other two defendants. National and international law firms like Slater and Gordon and DLA Piper represented the other five parties and groups.
The case was notable for being the first WA Supreme Court trial to be live-streamed on the internet. It was also one of the first cases in WA where half a dozen expert witnesses gave evidence concurrently.
Background
The Parkerville bushfire occurred in January 2014 when a wooden power pole fell due to fungal decay and termite damage. This caused the spark that resulted in the fire that caused tens of millions of dollars of damage to over 500 homes and gained substantial media attention.
Mrs Campbell, a private landowner, owned the power pole in question, which was situated on her land. Western Power attached its electrical cable and apparatus to that pole to distribute electricity to her property. Western Power had contracted Thiess to undertake maintenance works on such poles. Thiess did so on the pole some months earlier.
Supreme Court decision
At the end of the WA Supreme Court trial, Supreme Court judge Hon. Rene Le Miere found Thiess and Mrs Campbell liable in damages for negligence and nuisance. Thiess was found to have inadequately inspected the pole. Had it done an adequate inspection, it would have found the decay and damage and would presumably not have proceeded with the works as it did. All claims against Western Power were dismissed.
WA Court of Appeal decision
Various appeals and cross-appeals were made by the parties to the WA Court of Appeal. The WA Court of Appeal held that Western Power, Thiess and Mrs Campbell were responsible for the losses caused by the bushfire. Liability was apportioned 50% 35% 15%, respectively.
High Court of Australia – final decision
Western Power further appealed to the High Court of Australia. The High Court of Australia dismissed the appeal.
Western Power had therefore failed to reinstate the original judge's decision that it was not liable at all, and the WA Court of Appeal's decision stands.
'The case is a reminder to all entities ... not to be complacent about the routine tasks of risk management'
What are the implications for local government?
At its heart, this complex matter concerns negligence and nuisance and the Civic Liability Act 2002 (WA). It was a case about duty of care, but with a focus on asset management.
The case is a reminder to all entities, whether local governments or not, when it comes to risk assessment and risk management procedures. The consequence of an event can be very significant when compared to the apparently low probability of a major adverse event occurring.
This decision is a reminder to all organisations, including local governments, not to be complacent about the routine tasks of risk management. Organisations with assets should be:
Reviewing systems and procedures around asset management
Ensuring employees carrying out such work are adequately trained and supervised
Carrying out periodic assets inspections, even where a contractor is engaged to carry out this work
Alternatively to the above, carrying out checks that the contractor is carrying out such inspections properly and according to its procedures
Removing or repairing damaged or dilapidated assets or otherwise making sure they are rendered safe
Reviewing public liability or other insurance policies to ensure that there is sufficient insurance to cover the level of compensation required (the matter of adequacy of insurance was one of the issues arising in the case behind the scenes).
Contact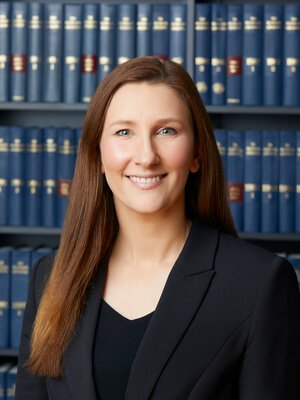 Senior Associate
Tel: 9200 4900
Disclaimer: This article contains references to and general summaries of the relevant law and does not constitute legal advice. The law may change and circumstances may differ from reader to reader. Therefore, you should seek legal advice for your specific circumstances. The law referred to in this publication is understood by Civic Legal as of publication date.