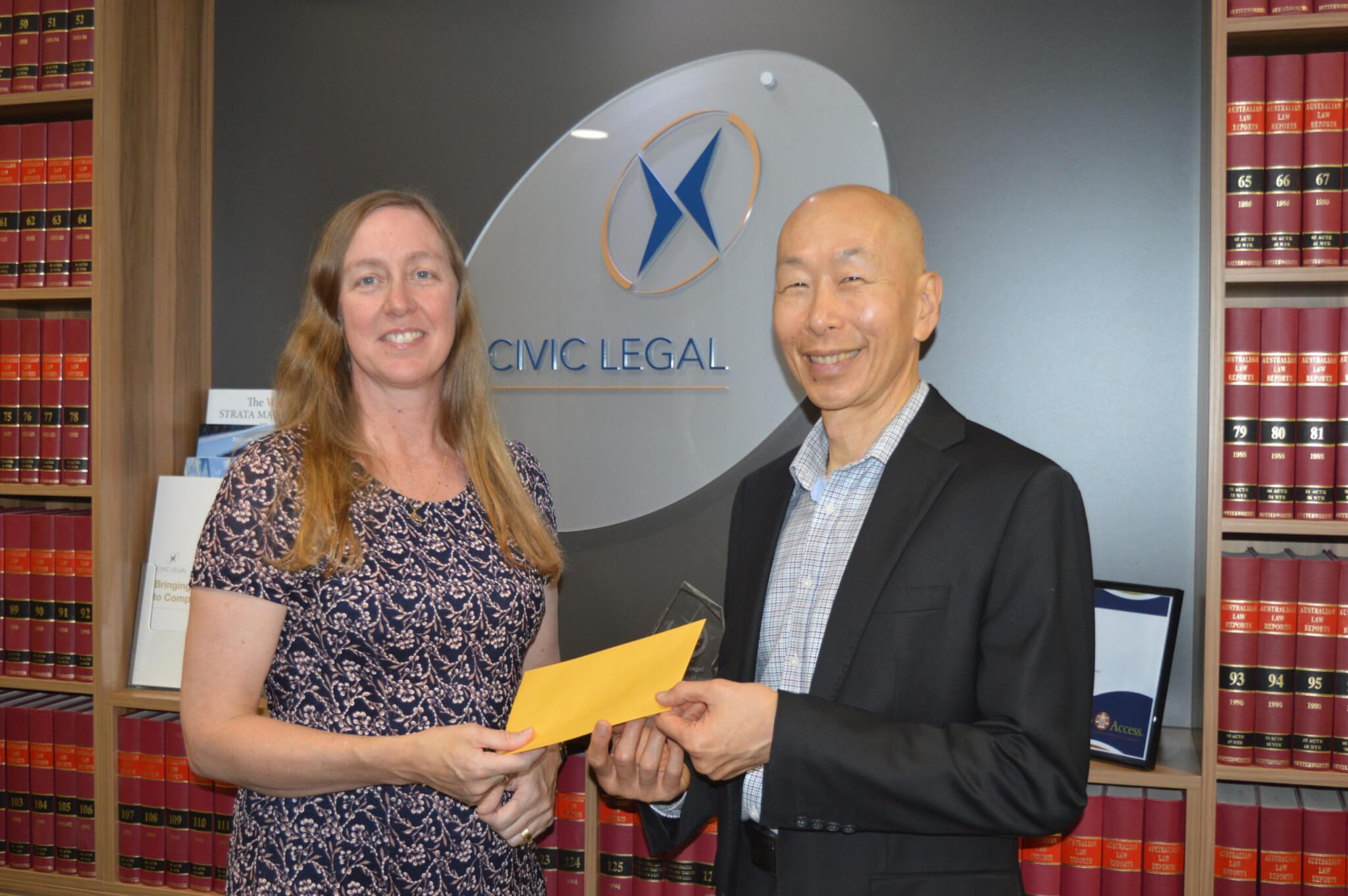 One highlight of the 2022 year was when Law Access recognised our Anthony Quahe as the top pro bono contributor for FY 2022. The announcement was made at the Law Access Thank You Drinks event at Minter Ellison at the end of 2022.
Alana Dowley, Chief Executive Officer of Law Access, met with Anthony at the Civic Legal office.
Along with the award, Anthony received a voucher to use at Artitja, an Indigenous art gallery.
"I appreciate the award from Law Access and acknowledge the excellent work it does in referring matters to law firms. Civic Legal is dedicated to actively supporting those in need in our community through sponsorships, charitable fundraising as well as our pro bono services."