Rei Imagine/Shutterstock.com
The introduction of the Local Government (Model Code of Conduct) Regulations 2021 (WA) (the regulations) made it mandatory for all WA local governments to establish a code of conduct for councillors, committee members and candidates for office as councillors (the Model Code).
Councils should be getting more familiar with these changes as some two years have passed since their implementation. It might therefore be a good time to have a look at some key aspects of the regime.
The regulations have given the councils of local governments the responsibility for policing the behavioural standards of their elected members.
When it comes to councillor behaviour, it is now no longer the errant councillor who will be scrutinised. Each council can also now be scrutinised as to how well it manages its processes in this area.
This article looks at some things local governments can consider in ensuring they can withstand scrutiny when it comes to handling complaints about councillor behaviour.
A new era for enforcing good councillor behaviour
Local governments were required to implement a Code of Conduct for their elected members from 3 May 2021.[1] Based on the Model Code published under the regulations.
The regulations shifted this responsibility for governing councillor behaviour to local governments and away from the Standards Panel of the Department of Local Government Sport and Cultural Industries.
The Standards Panel can no longer be criticised for its decisions or its processes in this area. Instead, local government councils are the ones that will be scrutinised and criticised if their decisions or processes are not up to the standard expected by their communities.
Aspects of process
Creating and managing processes always poses challenges. It is no different with the Code of Conduct. If a complaints process is poorly run, there will be a greater chance that it will attract criticism.
Basing on evidence
After considering a complaint received, the Model Code requires a local government to make a finding as to whether an alleged breach of the Code of Conduct has occurred.[2] This finding must be based on evidence from which it may be concluded that it is more likely that the breach occurred than that it did not.[3]
The local government should therefore encourage complainants to go beyond merely making broad allegations. They should include concrete evidence of the conduct in question when making their complaint.
Respectable levels of evidence will give weight to the decision made about the complaint.
Being heard
Before a finding is made, the local government must give the person to whom the complaint relates a reasonable opportunity to be heard.[4]
This is a key step in the process. Local governments will or should recognise this as part of the need to afford natural justice to the accused councillor.
The local government's process should include giving the accused councillor the opportunity to participate in an interview with the investigator or write a response to them.
Making the decision
If it is found that a councillor is in breach of its Code of Conduct, the local government must then decide on its next steps. It can decide to take no action. Alternatively, it can decide to prepare and implement a plan to address the behaviour of concern.[5]
The making of the decision is a key step. How a council approaches this decision-making step is critical to its reputation as a fair and impartial body.
Beware the attraction of deciding to take no action, despite finding there has been a breach.
Depending on the specifics of the case, doing this might send the message that breaches can be committed with impunity.
On the other hand, if it does prepare a plan to address the behaviour of the councillor, it should ensure that the plan fits the breach.
Findings and reasons
The local government must give written notice of its finding, decision and reasons for its finding to the complainant and the related person.[6]
A well-reasoned decision will command more respect than one that is not. Reasons based on factual material, from which there can only be one conclusion, are more persuasive than those that can be interpreted as a matter of opinion and with inadequate factual foundations.
The role of Mayors and Presidents
The local government can dismiss the complaint if the conduct in question occurred at a council or committee meeting and has been dealt with by the person presiding at the meeting. Or if the person in question has taken remedial action for their behaviour.[7] The complainant can also withdraw their complaint before a finding is made.[8]
Mayors, Presidents and those appointed to chair a committee have the opportunity to demonstrate their capability under this regime. They would have to show that they have a good grasp of their local government's Code of Conduct and the skills to perform their roles well.
If they perform well, they will contribute significantly as an effective force in the maintenance of good councillor conduct.
A quasi-judicial role
This new system virtually requires local governments to establish tribunal-like processes to judge councillors accused of breaching the Code of Conduct.
Who should be given the role of judging accused councillors?
'Local governments have a responsibility to adopt processes and authorise individuals to deal with complaints'
Who will be the judge?
The new system for dealing with complaints hides one significant issue.
Specifically, who should be designated to assess complaints? Local governments should of course designate someone who will not have an interest in the matter.
It would be tempting and convenient to designate the CEO. They are a professional administrator and not on the council. However, their employment exists at the discretion of the council. That is potentially a significant personal interest.
In some local governments, the responsibility to assess complaints has fallen to the council. There are inherent concerns in this approach too. Asking councillors to assess a complaint about a fellow councillor has been addressed in the Model Code.
Hence, councillors are required to disclose impartiality interests before or at the meeting where the matter is to be discussed.[9]
But is this enough? Let's look at how the judges of the WA Supreme Court approached this kind of issue.
A lesson in impartiality from the Supreme Court
The question of impartiality was played out in the Corryn Rayney murder case.[10] This question had to be considered before those proceedings could be properly progressed.
Corryn Rayney was a Registrar of the Supreme Court. Her husband, Lloyd Rayney was charged with her murder.
Mr Rayney was a barrister who had held roles over a number of years that included being a senior prosecutor with the Crown Solicitor's Office.
No Supreme Court judge would hear the case against Mr Rayney. They had all been colleagues of Corryn Rayney. Further, in the circuit that makes up the arena of criminal prosecutions, Mr Rayney would have appeared before some of those judges on various major trials.
The courtroom could, in modern jargon, be called a workplace, where judges and barristers interact with each other as if they were colleagues.
The entire bench of judges declined to hear the matter. We can speculate whether it was the relationship between the judges and the victim or between them and the accused that was the reason for this decision.
The trial was ultimately heard by Hon. Justice Martin, a former Chief Justice of the Northern Territory.
Applying the lesson to managing the Code of Conduct
As stated above, the Code requires disclosure of an impartiality interest. However, is disclosure before participation enough?
In considering the approach of the judges, one can say that it is not.
The judges must have taken the view that their impartiality would either result in a real or perceived bias when trying the case.
The impartiality in question with the judges arose from working relationships, particularly with the victim. We have no information as to whether there were relationships in the way of friendships.
If a working relationship between a registrar and a judge can be enough to influence the judge to withdraw from participation in judging the person accused in that matter, why should a working relationship between councillors not influence their participation in judging their colleagues?
A councillor might be neither friend nor foe of an accused councillor. They would at the very least be colleagues in the council chamber.
Given the familiarity arising from being colleagues, local governments should consider whether they should refine or amend their processes for judging their councillors under their Code of Conduct.
They could consider following the principle that no councillor should be put in the position of having to exercise their discretion to uphold or reject complaints under the Code against fellow councillors. If a councillor is to be found wanting, that finding should come from an independent party. This could be a consultant drawn from the ranks of lawyers, investigators, HR consultants or former CEOs of local governments.
Summary
Local governments now have the responsibility to police councillor behaviour. That responsibility extends to ensuring that their processes for doing so are free from criticism. This means having efficient internal processes and also ensuring that the system is not open to accusations of bias.
Local governments should satisfy themselves that their processes will withstand scrutiny when dealing with complaints under their Code of Conduct.
The standard set by the judges of the WA Supreme Court is admirable. There is no reason why local governments should not strive for a similar standard.
Contact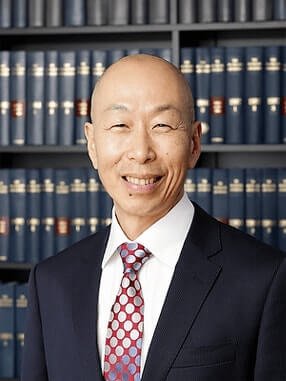 Managing Principal
Mob: 0421 302 541
Disclaimer: This article contains references to and general summaries of the relevant law and does not constitute legal advice. The law may change and circumstances may differ from reader to reader. Therefore, you should seek legal advice for your specific circumstances. The law referred to in this publication is understood by Civic Legal as of publication date.
[1] Local Government Act 1995 (WA), s 5.104.
[2] Local Government (Model Code of Conduct) Regulations 2021 (WA), sch 1 div 3 cl 12(1).
[3] Ibid sch 1 div 3 cl 12(3).
[4] Ibid sch 1 div 3 cl 12(2).
[5] Ibid sch 1 div 3 cl 12(4).
[6] Ibid sch 1 div 3 cl 12(7).
[7] Ibid sch 1 div 3 cl 13.
[8] Ibid sch 1 div 3 cl 14.
[9] Ibid sch 1 div 4 cl 22.
[10] The State of Western Australia v Rayney [No 3] [2012] WASC 404.
_____________________________